Advantages of prefabricated metal buildings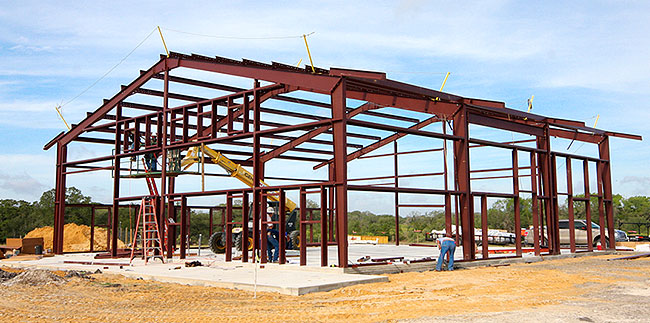 Prefabricated metal or steel buildings are a popular choice in a wide variety of commercial applications. According to some estimates, prefabricated metal buildings make up approximately 40% of the US low-rise non-residential building market. The primary reason for their popularity is that they are a cost-effective solution for many owners and occupants.
The design of the modern prefabricated steel building has evolved over the years. Today, there are many applications for metal buildings such as light industrial, commercial, barndominiums, community, agricultural, and specialty steel buildings.
Compared to other construction materials and conventional steel structures, prefabricated metal buildings offer many advantages. These include:
Quicker and more efficient to design because of standardized components
About 30% lighter because of more efficient use of steel in framing systems and components being roll-formed for minimum weight
Requires easier to construct and lightweight foundation
Open floor plans (Clear span with no structural interior columns)
Flexible and easier to add accessories like windows, doors and ventilation with standardized, interchangeable parts
Overall cost per square footage is much lower
Quicker delivery time
Assembly, construction and erection is fast compared to other materials
Strong, durable, resistant to termites and other destructive insects
Future expansions are simpler, cost effective and will not violate safety requirements
Metal buildings are energy efficient and sustainable with virtually 100% recyclable at the end of their useful lives
Contributes to LEED points and Energy Star certifications
Let's get started – call 979.596.1451 or just fill out the Quick RFQ form on the right hand side of this page.