What is design-build construction?
Definition (From WikiPedia): Design–build or design/build is a project delivery system used in the construction industry. It is a method to deliver a project in which the design and construction services are contracted by a single entity known as the design–builder or design–build contractor.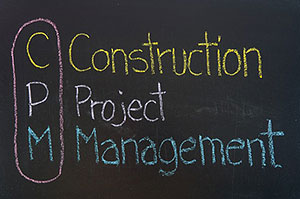 Design–build relies on a
single point of responsibility
contract and is used to minimize risks for the project owner and to reduce the delivery schedule by overlapping the design phase and construction phase of a project.
Design-build is a better alternative to the traditional Bid Projects. Under the second approach where multiple bidders bid on a project, the general contractor is forced to accept the lowest bids in order to secure the contract and maintain his profit margin. The winning subcontractors may not be the most qualified but may have made the most mistakes during the bidding process in order to be the lowest bidder.
The design-build approach has become very popular because of the single-source responsibility. It is considered one of the most significant trends in design and construction today.
Choosing a general contractor is a time consuming and difficult task. We are confident that you will have made the right decision in choosing RBS as your construction partner.
Bryan-College Station's leading design-build general contractor
Since 1974, we have worked with a wide variety of clients and construction projects. Today, 90% of our sales come from customer referrals and repeat business. Given the opportunity, we are confident that we can take care of your construction and metal building needs.
To make a more informed decision about your next construction and metal building project, read:
Let's get started – call 979.596.1451 or just fill out the Quick RFQ form on the right hand side of this page.