From dried-in or shell metal buildings to turnkey design-build construction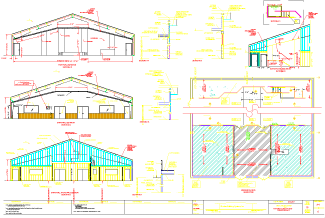 RBS works with you as a true partner to deliver construction solutions – from the simple to the complex that are designed specifically for your building needs. Our turnkey design-build construction services will take you by the hand and guide you through each step of the construction project.
RBS makes it easy, convenient and efficient for you by taking care of all the details of your design-build construction project from initial concept to handing you the keys to a completed building.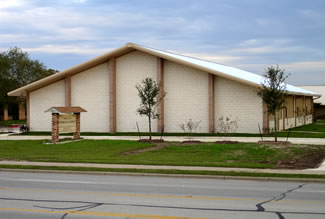 The key to the success of your design-build construction project is our single-source responsibility approach combined with open and transparent communication with our clients. RBS designs prefabricated metal buildings that will not only satisfy your current needs but will also take into account future growth.
Your metal building will be delivered on time and within your budget using the highest quality materials, designed using the latest technology and built to meet all current safety standards.
Turnkey design-build construction services offered by RBS
Our proven design-build construction services include:
Pre-construction planning and consulting
Verification of project requirements and analysis of current needs and future growth
Site assessments
Fully computerized estimating system that is capable of delivering within hours, a complete and accurate estimate with about 80% of the Bill of Materials (BOM)
Starting with your pencil sketches, develop final design with detailed CAD drawings – we maintain a large library of standard and proprietary components to speed up the process
Design complete metal buildings with metal roof, wall panels, insulation, doors, windows and optional HVAC and electrical systems
Negotiate contract, bid out subcontract quotes, terms and conditions
Permits, building-code and zoning investigation and requirements
Excavation and foundation
In-house manufacturing (See metal building manufacturing)
Framing, structural steel erection and assembly
Additional steel components, such as stairs, catwalks, mezzanines, and handrails
Onsite supervision
Construction progress review meetings
Conduct final walk-through before owner occupancy
Let's get started – call 979.596.1451 or just fill out the Quick RFQ form on the right hand side of this page.